Partners events
Zooming in on multidisciplinary AI IVADO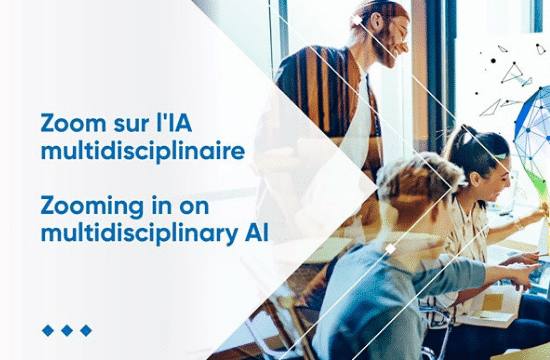 We are pleased to invite you to our flagship event, Zooming in on multidisciplinary artificial intelligence! This virtual event, which will take place on April 21, 2022 as part of World Creativity and Innovation Day, will bring together experts from academia and industry to provide a creative showcase of our community's finest artificial intelligence multidisciplinary collaborations!
🔹 Discover innovative university-industry collaboration initiatives in 4 parallel sessions: 1) NLP 2) Vision, remote sensing, microscopy 3) Optimization and 4) Innovative data valorization.
🔹 Meet key players in artificial intelligence.
The event will close with a keynote address by Cynthia Rudin, winner of the Squirrel AI Award for Artificial Intelligence for the Benefit of Humanity.
Programming is underway and will be announced in mid-February.