Partners events
Quantum webinars – Introduction to quantum information with Bill Coish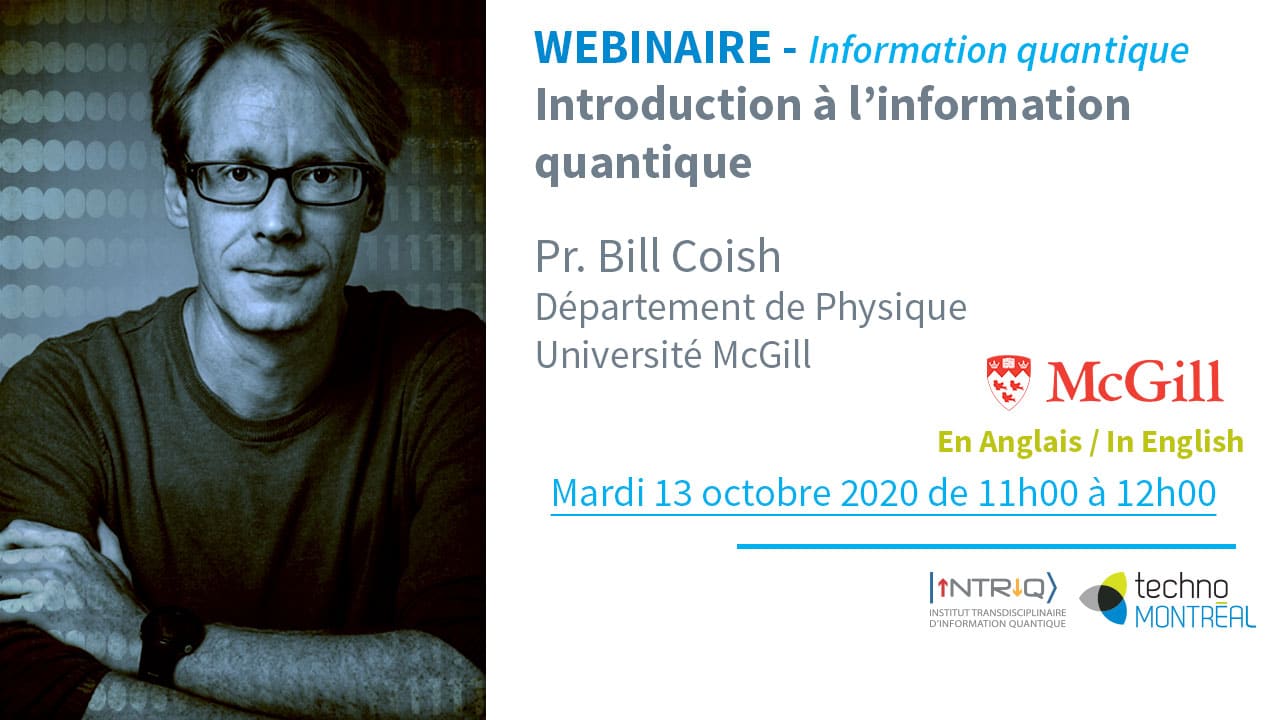 Technomontréal, in partnership with the INTRIQ, invites you to a serie of webinars to better understand quantum information and the technologies depending on it that will soon change the world.
This first webinar will be a talk from Bill Coish, Professor at McGill University :
Quantum technologies have the potential to revolutionize our ability to perform secure private communication, the way we sense electric and magnetic fields for basic research or for biomedical applications, and the way we perform large-scale computations.
In this talk I will introduce some of the basic notions of quantum information theory, explaining the importance of superpositions, entanglement, and measures of information content. I will connect these ideas to key applications in quantum information science, including quantum communication, quantum sensing, and quantum computation.
Webinar will be given in english.
The others webinars in the serie will be in french